Python Training in Vadapalani
Python is a well-known high-level programming language, easy to learn, and interpreted. To various libraries and system calls, it provides interfaces and dynamic data types. Python can be improved by using C or C++ programming languages. Do you want to find the top Centre providing Python training in Vadapalani? then, you should think about LIVEWIRE Vadapalani & Porur, which offers the best python training in Vadapalani Chennai. The New York Stock Exchange, NASA, YouTube, and Google search engines among others use Python. Python has been used to process text, image files, numbers, scientific data, and anything else you might save on your computer.
Generally speaking, there are several institutes that offer python training in Vadapalani where you can learn python programming language. By offering the best python training in Vadapalani for many years, LIVEWIRE Vadapalani & Porur have earned the trust of both students and working professionals.
For more Details On Our Course Structure and Fee, Contact us via the below form and get immediate assistance from our educational consultant.
Why LIVEWIRE for Python Training in Vadapalani?
Python is a strong, easy-to-learn programming language. For those who want to become familiar with the python programming language, the Python program is designed for software engineers, system analysts, program managers, and user support staff. The primary goals of the Python language course are to help you comprehend why Python is a useful scripting language for developers, how to create and program Python programs, and other related topics.
We LIVEWIRE Vadapalani & Porur ensure that your skills in error correction, debugging, and code optimization are improved in addition to teaching you Python programming courses for beginners or even just teaching you code.
Features of Python Training in Livewire
Expert Trainers
You will learn from industry experts at LIVEWIRE Vadapalani who are passionate about imparting their knowledge to learners.
Certification
Get Certified by LIVEWIRE Vadapalani Centre. Also, get Equipped to Clear Global Certifications.
Job Placements
100% Job Guaranteed placement assistance after completing the python training in Vadapalani & Porur LIVEWIRE divisions.
The curriculum for our Python course in Vadapalani covers a wide range of fundamental concepts, planning and programming methods, and language features. It demonstrates up-to-date Python programming language techniques so that students can write valuable, accurate, workable, and productive code and create useful applications. The following is the curriculum for our Python course:
Course Curriculum
• Introduction
• Control Flow
• Function
• Data Structures
• Modules and Package
• Files
• Errors and Exceptions Handling
• Object Oriented Programming
• Reference Types
• Thread
• Graphical User Interface
• Database Connectivity
• Networking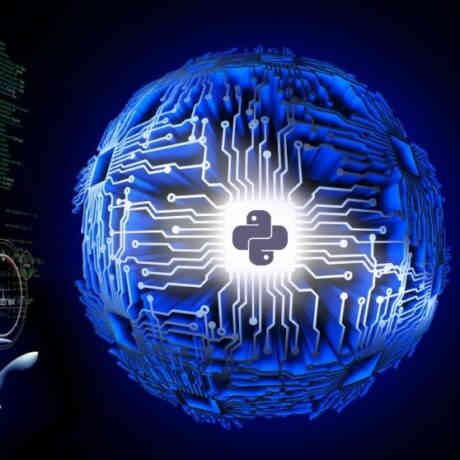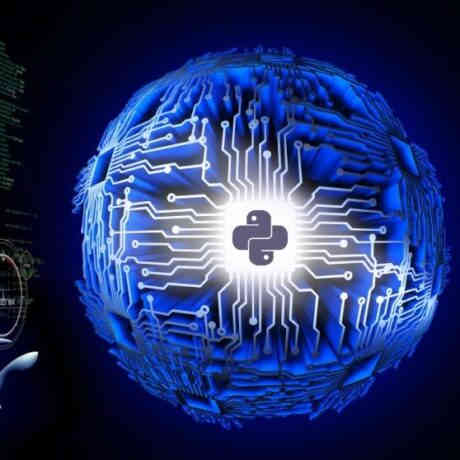 Python Course Fees Structure
Our student advisor will contact you within 24 hours as soon as when you fill out the information request form or you can call us to discuss the course fees for python training in Vadapalani Chennai.  
• Developers, Technical Leads, Architects, and Programmers
• Project managers, statisticians, and data analysts, as well as Data scientists.
• Business intelligence managers
• Students interested in pursuing a career in Python
Placements After Completion of Python Training in LIVEWIRE Vadapalani
According to hiring companies, as compared to more conventional languages, Python is a desirable skill. Students who complete LIVEWIRE's python training in Vadapalani will be qualified for a variety of jobs. These students may pursue careers as senior programmers, junior programmers, quality analysts, software developers, programming architects, and other positions. As much as 30% more money could be made than traditional language speakers.
• Web Applications
• Selenium Testing
• Big Data Development and Analyst
• Web Services
• Networking
• Software Engineer
• Research Analyst
• Data Analyst
• Data Scientist
• Software Developer
About Python Programming Language
Python is the most simple and successful programming language due to its effective high-level data structures and approach to object-oriented programming. As the language has dynamic and syntactic typing, the ideal choice for quick application development and scripting on all platforms, Python programming may be used for everything from web development, Data Analytics, software development, and scientific applications.
Python is a programming language used by some of the biggest companies, including Google, Yahoo, CERN, NASA, and others. They also analyze the business operations of tech behemoths like Facebook, Google, and Amazon using Python. LIVEWIRE gains trust among students and working professionals by offering the best python training in Vadapalani & Porur divisions.
As it has become the top choice for those taking python classes in Vadapalani, it can be deduced that Python programming is one of the simplest languages to learn. The top-rated python training in Vadapalani is offered by LIVEWIRE and includes job placement assistance. For those with Python knowledge, there is a quick multiplication on the lookout. In order to increase the student's employability and market value, we hope to familiarise them with this language.
After completing the Python classes in Vadapalani, one is qualified to work as a software engineer or in web development, among other professions. The following are some of the duties of a python web developer:
• Back-end components are typically created by a Python web developer to connect apps with other online services, such as third-party services.
• Data protection and security implementation.
• Developing and implementing high-availability, low-latency, and other performant applications.
• The task of building server-side logic web applications falls to Python web developers.